The
Soul Patrol
has spent the past month reminiscing about Taylor's Christmas performances last year. We've been missing the Soul Man, since he's been on his much deserved break. A few weeks ago, he sent the
Soul Patrol
an audio message at
THQ
wishing everyone a happy holiday season and letting us know he had a few "gigs" in December.
Little did we know, that he had been invited to perform on the first ever
Asian Idol
!
An honor for Taylor and a Christmas present for his Soul Patrol!
Taylor Hicks
you have made us proud!!! Not only did America get
Taylor Hicks
right - so did another continent! Congratulations Taylor! Have a wonderful Christmas and may you be blessed even MORE in 2008!!!!
Taylor's Angels
Interview for Asian Idol
Heaven Knows
Do I Make You Proud with the 6 Idols
Taylor With The Hosts
Taking It To The Streets
Online Videos by Veoh.com
More Interviews and Performances!!!!!

Fox News Alabama Interviews Taylor 12/18/07

Inquirer.net Taylor Hicks Article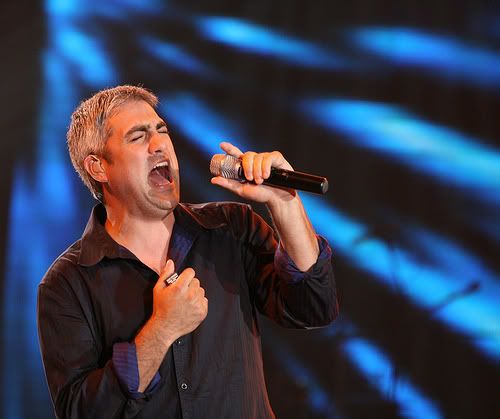 Taylored to Perfection
December 19th - Greenbelt
White Christmas at Greenbelt
A Fans Meet and Greet - Read this fun blog
Taking It To The Streets
Do I Make You Proud
Use Me
Written by: Teri(Cydter)
Tags:
Taylor Hicks
,
American Idol
,
Soul Patrol
,
Taylor's Angels